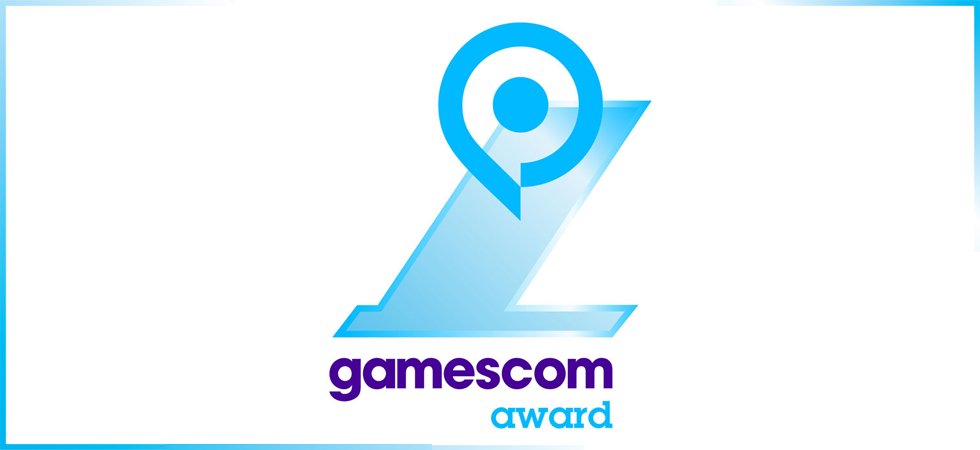 Gamescom Awards 2014 : Les lauréats
Les dés sont jetés : Les lauréats du Gamescom Awards, prix le plus convoité du secteur européen des jeux PC et vidéo, sont connus. Le 15 août 2014 à 18h, le moment du « and the winners are… » était venu sur la scène « Let's play meets Gamescom ». La décision du jury d'experts dans les 13 catégories fut attendue avec la même impatience que la proclamation du favori du public, lauréat du « Gamescom most wanted consumer Award », et l'annonce du gagnant du « best of Gamescom Award ». 140 soumissions furent déposées cette année pour le Gamescom Award – 54 candidats furent nominés.
Evolve de Take-Two Interactive GmbH/2K a obtenu le plus grand nombre de voix de la part du jury et a pu remporter le prix dans cinq catégories : « Best Console Game Microsoft Xbox », « Best PC Game », « Best Action Game », « Best Online Multiplayer Game » et « best of Gamescom ». Super Smash Bros de son côté fut élu favori du public, Nintendo est donc lauréat du tout premier « Gamescom most wanted cosumer Award ».
Les lauréats des Gamescom Awards 2014
Best Of Gamescom Award 2014
Evolve (Take-Two Interactive GmbH/2K)
Most Wanted Consumer Award 2014
Super Smash Bros. (Nintendo of Europe GmbH)
Best Console Game Sony PlayStation : The Evil Within (Bethesda Softworks/ZeniMax Germany GmbH)

The Evil Within (Bethesda Softworks / ZeniMax Germany GmbH)
Evolve (Take-Two Interactive GmbH/2K)
Dying Light (Techland sp. Z oo)
Far Cry 4 (Ubisoft GmbH)
La Terre du Milieu: L'Ombre du Mordor (Warner Bros Interactive Entertainment)
Best Console Game Microsoft Xbox : Evolve (Take-Two Interactive GmbH/2K)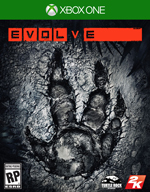 The Evil Within (Bethesda Softworks / ZeniMax Germany GmbH)
Evolve (Take-Two Interactive GmbH/2K)
Assassin's Creed Rogue (Ubisoft GmbH)
Sunset Overdrive (Microsoft Corporation)
Ori and the Blind Forest (Microsoft Corporation)
Best Console Game Nintendo Wii : Splatoon (Nintendo of Europe GmbH)
Lego Batman 3: Beyond Gotham (Warner Bros Interactive Entertainment)
Splatoon (Nintendo of Europe GmbH)
Super Smash Bros pour Wii U (Nintendo of Europe GmbH)
Best Role Playing Game : Risen 3 (Deep Silver / Koch Media GmbH)

Skylanders Trap Team (Activision Blizzard Deutschland GmbH)
Risen 3 (Deep Silver/Koch Media GmbH)
Kingdom Hearts 2.5 HD ReMIX (Square Enix GmbH)
Best Action Game : Evolve (Take-Two Interactive GmbH/2K)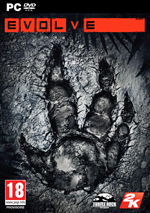 The Order: 1886 (Sony Computer Entertainment Deutschland GmbH)
Evolve (Take-Two Interactive GmbH/2K)
Far Cry 4 (Ubisoft GmbH)
Ori and the Blind Forest (Microsoft Corporation)
Super Smash Bros. For Wii U (Nintendo of Europe GmbH)
Best Simulation Game : Theatrhythm Final Fantasy Curtain Call (Square Enix GmbH)

Theatrhythm Final Fantasy Curtain Call (Square Enix GmbH)
World of Warships (Wargaming Europe S.A.S.)
Best Sports Game : PES 2015 (Konami Digital Entertainment B.V.)

FIFA 15 (Electronic Arts)
Forza Horizon 2 (Microsoft Corporation)
PES 2015 (Konami Digital Entertainment B.V.)
Best Family Game : LittleBigPlanet 3 (Sony Computer Entertainment Deutschland GmbH)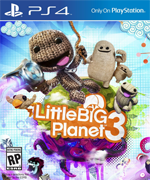 Skylanders Trap Team (Activision Blizzard Deutschland GmbH)
Silence (Daedalic Entertainment GmbH)
LittleBigPlanet 3 (Sony Computer Entertainment Deutschland GmbH)
LEGO Batman 3: Beyond Gotham (Warner Bros. Interactive Entertainment)
Yoshi's Woolly World (Nintendo of Europe GmbH)
Best PC Game : Evolve (Take-Two Interactive GmbH/2K)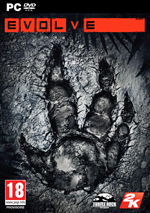 Heroes of the Storm (Blizzard Entertainment)
The Evil Within (Bethesda Softworks/ZeniMax Germany GmbH)
Borderlands: The Pre-Sequel (Take-Two Interactive GmbH/2K)
Evolve (Take-Two Interactive GmbH/2K)
La Terre du Milieu: L'Ombre du Mordor (Warner Bros. Interactive Entertainment)
Best Mobile Game : Super Smash Bros. für 3DS (Nintendo of Europe GmbH)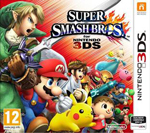 Darkblade (NetEase, Inc.)
Super Smash Bros. For 3DS (Nintendo of Europe GmbH)
Theatrhythm Final Fantasy Curtain Call (Square Enix GmbH)
Best Social / Casual / Online Game : LittleBigPlanet 3 (Sony Computer Entertainment Deutschland GmbH)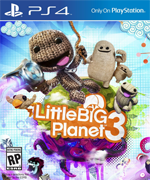 Orcs Must Die! Unchained (Gameforge)
Dance Central Spotlight (Microsoft Corporation)
LittleBigPlanet 3 (Sony Computer Entertainment Deutschland GmbH)
SingStar (Sony Computer Entertainment Deutschland GmbH)
LEGO Batman 3: Beyond Gotham (Warner Bros. Interactive Entertainment)
Best Online Multiplayer Game : Evolve (Take-Two Interactive GmbH/2K)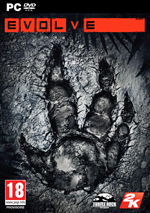 Call of Duty: Advanced Warfare (Activision Blizzard Deutschland GmbH)
Heroes of the Storm (Blizzard Entertainment)
FIFA 15 (Electronic Arts)
Evolve (Take-Two Interactive GmbH/ 2K)
Forza Horizon 2 (Microsoft Corporation)
Best Hardware (y compris les périphériques) : Oculus Rift DK2 (Oculus VR)
Virtualizer (Cyberith)
Oculus Rift DK 2 (Oculus VR)
Project Morpheus (Sony Computer Entertainment Deutschland GmbH)
Amiibo (Nintendo of Europe GmbH)
SHIELD Tablet and SHIELD Wireless Controller (NVIDIA GmbH)